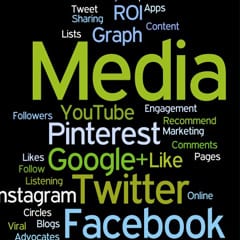 It can be challenging to find content that resonates with your brand's social fans. So why not let them find social content for you?
Here are five tips for searching and sharing your fans' social content:
1. Advanced searches: Whether it's a "quick search" or "advanced search query" on Hootsuite, a #discover search on Twitter, or an "explore" search on Foursquare, all are legit ways to search your product using keywords or phrases within a set number of miles from a city. You'll be amazed what people say about the product! For example: If you're running social for the Milwaukee Brewers, you'd probably want to search not only "Milwaukee Brewers" but also "baseball," "national league" and "Bernie." On Twitter especially, advanced searches are an excellent way to find conversations you might not otherwise be privy to. Facebook's GraphSearch has yet to impress us. But it's still new.
2. Photo-sharing sites. Statigram is a resource where you can view Instagram photos tagged with your brand name, or find shots of patrons in your location. However, if you chose to use a photo, don't forget to give attribution to the fan who snapped it. One way to do that is give a shout-out with their Instagram handle. Fans love it when you use their photos. But first, know each site's terms of use, and whenever possible, give fan credit where fan credit is due.
3. Review/check-in sites: Foursquare, Yelp and UrbanSpoon are also places to find pictures of your product or company, along with reviews. Again, if you're going to use a customer's public photo, it's probably best to get permission and give credit to the owner before using them to "sell" product, or associate with your client's brand.
4. No-brainer: Never use a picture with someone under 18 in it without parent or guardian permission. End of story.
5. Share the love: You don't always need to self promote. It looks great to support your community and surrounding businesses. When posting content that involves another community or business, tag them in it! Now your message is going out to your fans, and those following the business/community you tagged. Win-win!
Search and you shall find. It's amazing what's out there and you don't even have to ask for it.